Silver Peaks Outfitters Colorado Private Land Hunting · Cortez, CO
San Juan Mountains GMU 71
Hunting on private ranch land
Trophy Elk and Mule Deer
Semi-guided, & furnished cabins
Archery, rifle, muzzleloader hunts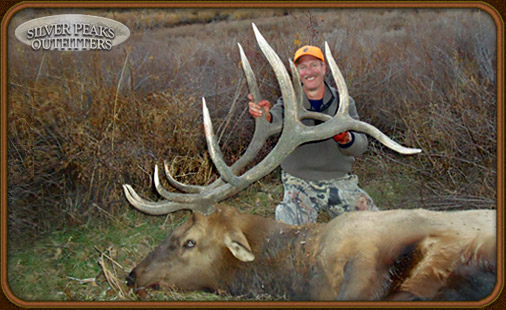 Silver Peaks Outfitters: Private Ranch Hunting Camp#1
We've had this prime Colorado Private Ranch leased since 1988, so we thoroughly understand the Elk & Mule Deer movements through this hunting territory!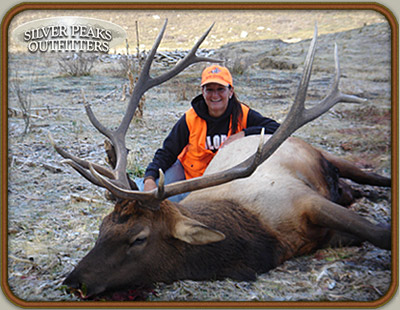 8,200-9,600 ft. in elevation, with rolling oak brush ridges and large stands of quaking aspens, this is prime habitat for Southwest Colorado elk and mule deer.
This private hunting land features open meadows, willow draws, plenty of natural and manmade springs and reservoirs, with terrain which is relatively easy to hunt. There are plenty of big, tasty Rainbow Trout to enjoy in our beautiful, privately stocked 3 1/2 acre lake (no license required to fish)! Hunting Colorado big game at this camp is done on foot, but your game can be retrieved by ATV or horse.

Accommodations at SPO's Colorado private ranch Hunting Camp #1 include a new bunkhouse and furnished cabins. The Bowhunters will stay in the bunkhouse, with hot & cold running water and an indoor shower. The bunkhouse is wired for you to bring a generator to power up the lights and outlets. The Rifle hunters will stay in a 2-story cabin with all the modern conveniences: running water, electricity, hot shower, refrigerator, etc.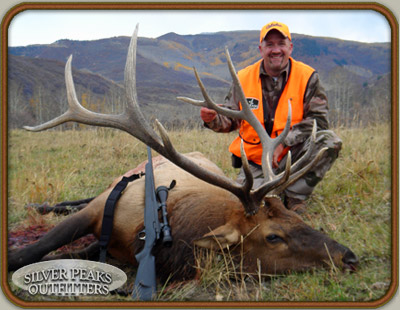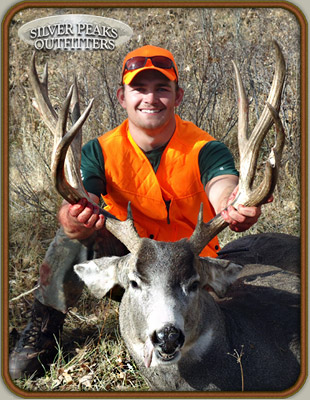 We have many years of experience hunting this private ranch land in Southwest Colorado, scouting the mule deer and elk herds extensively. Eight hunters per hunt fits this ranch perfectly.