Silver Peaks Outfitters Guided Trophy Elk & Deer Hunts · SW Colorado
San Juan Mountains GMU 711, 70, 72
World Class Trophy Bull Elk Hunts
Guided Elk and Mule Deer Hunts
1 Guide per 2 Hunters
Archery, rifle, muzzleloader hunts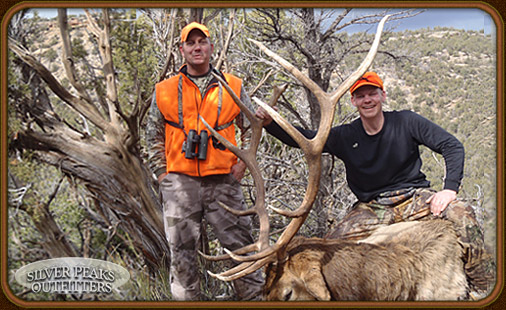 Silver Peaks Outfitters: State Line Hunting Camp#7
The WORLD CLASS TROPHY BULL ELK of SOUTHEAST UTAH can now be YOURS as they cross the State Line into SOUTHWEST COLORADO!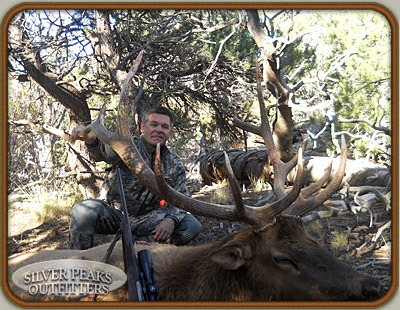 Now YOU can get a chance at taking a real wall hanger, WORLD CLASS TROPHY BULL ELK!
A few years ago, we obtained the highly sought after BLM commercial use permits to conduct hunts on over 160,000 acres of public lands in Southwest Colorado. Since then, we've added an additional 20,000 acres of Canyon of the Ancients National Monument lands to our permit.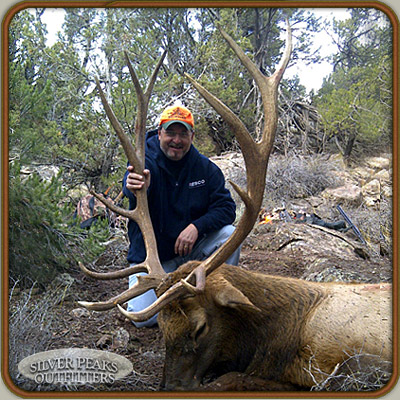 Adding to these very inaccessible mostly landlocked public lands, we've leased several thousand acres of strategically located private lands to give us access & aid our hunting opportunities, and we are steadily adding more Private Land to this hunt. From this location we'll hunt in portions of 4 counties of Colorado GMU 70, 711 and 72, along the State Line of Utah.
This operation directly adjoins a couple of the best CWMU units in the State of Utah, where they've been consistently taking 320... 360... 400-plus-inch Boone & Crockett TROPHY BULL ELK!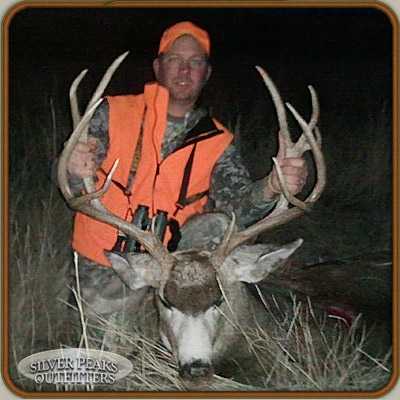 In Utah they've been charging "big dollars" for one CWMU Bull tag, and they start hunting with rifles in early September... which just pushes those big Utah Trophy Elk right into Colorado. This area also has what Southwest Colorado is famous for: TROPHY MULE DEER...
The elevation is 6,000-8,000 feet starting with rolling hills & meadows near agricultural farm land into arid semi-desert... steep, rugged, canyons, mixed with Oak Brush, Sage Brush, Pinion & Cedar trees, and back up into the Ponderosa Pines. It's excellent habitat, with good cover for the elk and deer and good hunting for you.
Your group will stay in a furnished home, all to yourselves. Bring your own groceries, and eat what you want.



We'll conduct a 5-day guided hunt during Archery, Muzzleloader and Rifle seasons.
We'll furnish a very capable guide per 2 hunters, offering knowledge of where and how to hunt and to persuade that huge Trophy Bull Elk within range. They'll do their best at keeping you into the big Bucks and Bulls and assist in retrieval after your success.